3D Print Settings for Hatchbox PLA on Ender 3
These are my settings in Ultimaker Cura
Quality:
Go with a thick initial layer for adhesion, around 0.32. Then decrease to 0.16 or 0.12 for the rest of the layers
Print at temperatures around 215 C for all layers
Heat the bed initially to 75 C then decrease the temp to around 67 C for the remainder of the print.
Keep things very slow – like around 15 mm/s for the first layer. Then you can speed up.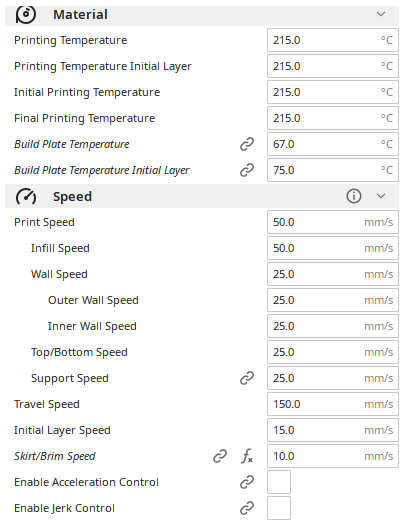 If there are issues with adhering to the print bed:
Spray it with hair spray prior to heating
Thick first layers 0.2 to 0.28
Very slow initial print speed 10-15 mm/s?
Temps 200 C extruder, 67 build plate (75 during first layers)
Very slow first layers, raft or brim is likely needed